Custom Bronze Components
Baoding Guokun can supply you different custom bronze components, custom brass components, custom copper components, custom bronze parts, custom brass parts, custom copper parts, custom bronze castings, custom brass casting, custom copper castings as per your drawings and samples. All of our customized parts are used for mining, construction machinery, truck, tractor, automotive, agricture machinery, tillage, medical machinery, pump & valve, oil & gas, railway castings.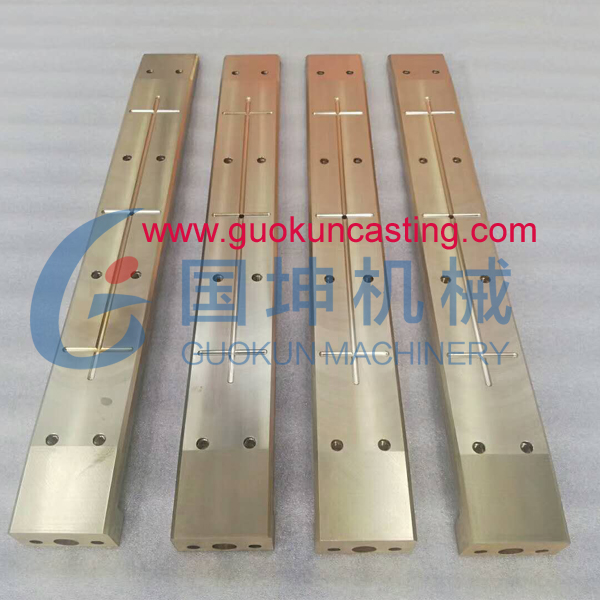 The main process is as following:
Investment casting, lost wax casting, silica sol casting
Sand casting, green sand casting, such as 9-4-4-2, SAE 660, SAE 67, C93800, C95800 bronze bushings, etc
Centrifugal casting, mainly for bronze tubes, copper tubes, brass casting tubes.
Preasision machining process
Please mail your inquiry to gina@guokuncasting.com or call us 86-18132789710.