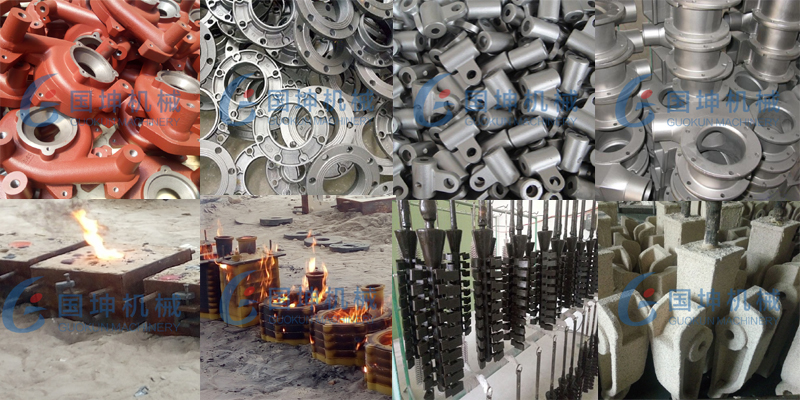 A High Quality China Foundry!
Guokun Casting, of Baoding Hebei is an ISO 9001-2008 registered iron and steel foundry & supplier of high quality carbon steel, alloy steel, stainless steel, wear resistant steel castings, gray iron casting, ductile iron casting, protype castings and machhined castings used in Power, Mining, Transporation, Agricultural, Automobile, bus and truck parts, valves, oil & Gas steel castings, Pipe Fittings and Gear Industry.
With a montly capacity of 10,000kgs and with more than 15 years of experience ensure the short delivery and the highest valued iron & steel casting parts.
Ours Mission
It is our mission to provide flexible, cost effective solutions for our customers on time, every time while maintaining the highest standrds of quality.
Qulity Control
Guokun Production System

Mechanical Testing

Metallographic Testing

Chemical Testing

Magnetic Particle Testing

Radiographic & Ultrasonic Testing

ISO 9001:2008
Casting Process we offered:
Iron & steel castings Application:
Automobile, Bus and Truck Parts

Military Castings

Oil & Gas steel casting

Ship & Marine Parts

Railroad Equipment, Train, HSR(High Speed Rail) castings

Gear Industry

Heavy Construction

Crusher components