Forged scraper chain for bucket elevators and conveyors.
Baoding Guokun can produce and export a wide range of drop forged chains for all kinds of trolley, scraper flight and conveyors. Our forged chains are with the following advantages:
Process:Drop Forging, with good strength and long service time
Material: alloy steel, 40Cr, 35CrMo, 20CrMnTi, with relatively light weight and wear resistant
Special heat treatment: perfect hardness with heaty duty
Reasonable prices and stylish designs.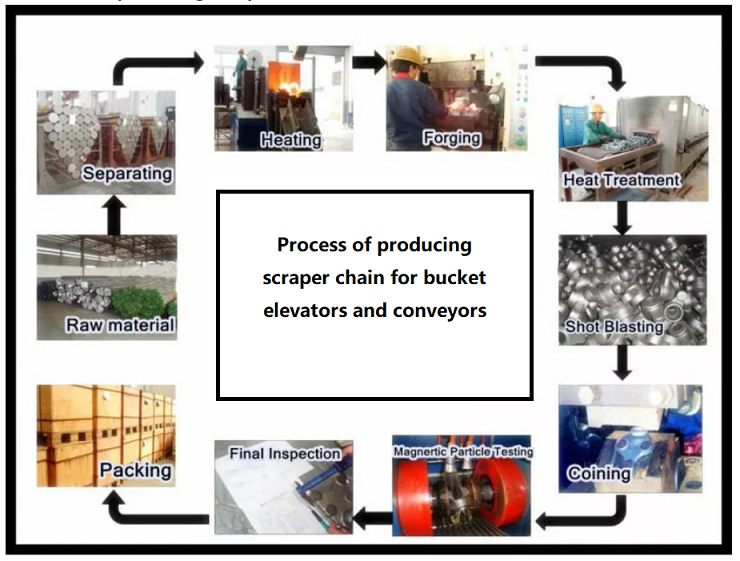 If need drop forged chain, forged link chain, chain link price, hand forged chain, drop forged chain, drop forged chain links, drop forged chain manufacutures, forged anchor chain, forged chain conveyor, please feel free to contact gina via gina@guokuncasting.com to get a competitive prices.