Steel Drive Shaft
Baoding Guokun can produce and export different shafts as per your drawings and samples. If you need casting shaft, forging shaft, steel forging shaft, steel casting shaft, crankshaft, cast iron shaft, cast steel shaft, air compressor crankshaft, ductile iron crankshaft or custom shafts, please feel free to contact us.
Metal: Carbon steel, alloy steel, stainless steel, brass, etc
Process: casting, forging, machining shaft
Type: Gear shaft, sleeve shaft, drive shaft, crank shaft, spline shaft, rod shaft, motor shaft, etc
Mainly served for mining, industry, valve, agricuture, farming machinery, etc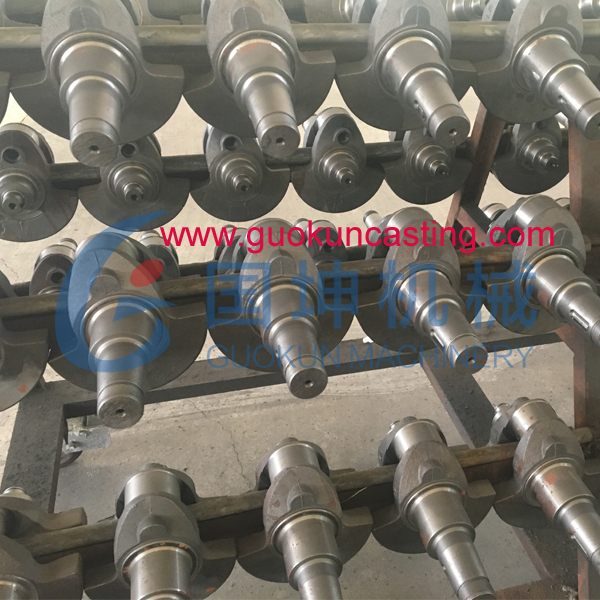 Main products:
Cast steel wheel, jaw plate, crusher components, sleeves, casing idler, OEM underground mining parts, Mining replacement parts, Ground Engaging tool, mining castings, casting components for mining, mining industry steel casting, mining cast products, mining machinery casting forging parts, mining & mineral processing products, belt idler,cast idler & rollers, crusher parts, Jaw crusher casting parts, crusher forging parts, crusher replacement parts, crusher wear parts, Impact crusher wear parts, forged crusher shafts, gears, gear boxes, gear shafts, turbine shafts
Please feel free to send us a RFQ or Contact Us for alll you high quality Mining Part needs!
Please send your drawings to gina@guokuncasting.com or gina.guokun@gmail.com or call us 86-18132789710.