Grey Iron shell mold castings
Baoding Guokun Machinery Co., Ltd and Baoding Guokun Export and Import Trading Co., Ltd is the professional casting foundry and exporter of shell mold casting parts in grey iron, ductile iron, cast iron, nodular iron, such as 65-45-12, GG20, HT250, QT700, etc
Shell Mould Casting is an expendable mold casting process that uses a resin covered sand to form the mold. As compared to sand casting, this process has better dimensional accuracy, a higher productivity rate, and lower labor requirements. It is used for small to medium parts that require high precision. Shell mold casting is a metal casting process similar to sand casting, in that molten metal is poured into an expendable mold. However, in shell mold casting, the mold is a thin-walled shell created from applying a sand-resin mixture around a pattern. The pattern, a metal piece in the shape of the desired parts, is reused to form multiple shell molds. A reusable pattern allows for higher production rates, while the disposable molds enable complex geometries to be cast. Shell mold casting requires the use of a metal pattern, oven, sand-resin mixture, dump box, and molten metal.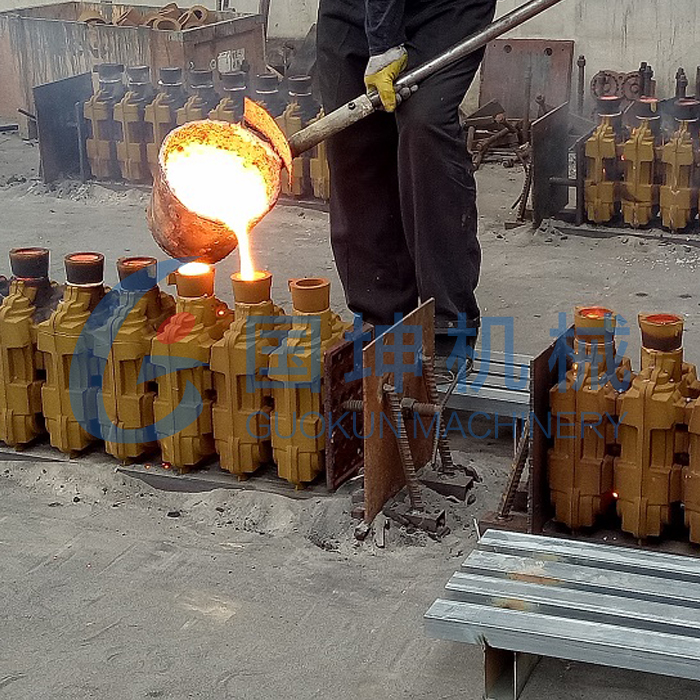 Gray iron shell mold casting, such as ASTM A48/A48M, ASTM A159, BS EN 1561, DIN 1691, etc
Ductile iron shell mold casting, such as ASTM A536, BS EN 1563, GB/T 1348-1988, etc
Advantages:
Can form complex shapes and fine details
Very good surface finish
High production rate
Low labor cost
Low tooling cost
Little Scrap generated
So if you have cast iron shell mold casting components for automobile, truck, agriculture or farm equipment, tillage tool, sawing machinery, valve and pump components, pipe fittings, please email your drawings or inquiry to gina@guokuncasting.com or call us 86-18132789710(Wechat or Whatsapp).