Compressor Casting Housing
Baoding Guokun can produce various compressor components by using sand casting process, shell mold casting process, investment casting, lost wax casting process and precision machining method according to our customer's drawings, samples.
Compressor housing details:
Casting process: sand casting, resin sand casting, precision machining
Casting material: cast iron houshing, ductile iron houshing; if you need steel houshing, bronze houshing, copper houshing, aluminum houshing, please also contact gina@guokuncasting.com. We can offer you lost-wax casting process, die casting and gravity casting process for them.
Surface treatment: Sand blasting, painting, etc
Casting tolerance: CT7-CT11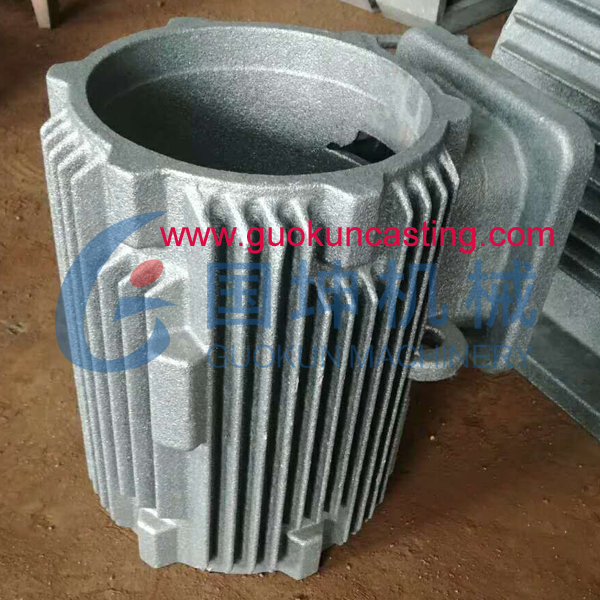 Our company also can offer you compressor crankshaft, compressor coupling, compressor couplier, compressor brackets and other customized componnets for air compressor.
If you need compressor casting housing, compressor housing, compressor casting housing China, compressor casting housing company, compressor casting housing supplier, casting compressor housing, steel casting compressor housing, iron casting compressor housing, compressor casting parts, compressor casting components, please feel free to contact gina@guokuncasting.com or gina.guokun@gmail.com or call us 86-18132789710.