Air Compressor Spare Parts
Baoding Guokun Machinery is the professional supplier of air compressor spare parts, compressor components, custom compressor accessories, OEM compressor components with high quality and competitive prices, such as crankshafts, rings, pump parts, engine components, etc
The manufacturing process for air compressor spare parts:
Casting process: Sand casting, shell mold casting, investment casting, die casting, centrifugal casting, etc
Forging process: Open die forging, close die forging, hot forging, mold forging, etc
Machining process: Precision machining, CNC, 5-axis CNC, Lathe, Drilling, Milling, Grinding, etc
Material: steel, carbon steel, alloy steel, stainless steel, aluminum, brass, copper, bronze, cast iron, gray iron, ductile iron, etc
The advantages of Baoding Guokun Export and Import Trading Co., Ltd
More than 15 years of exporting and manufacturing experience, which can help us to serve you very well, including to arrange the sea, air or train freight, use the most suitable packaging, offer FOB, CIF, CFR, DDP, etc
ISO 9002:2008 certification and all required documents and equipment for China enviormental policy.
High precision and competitive prices.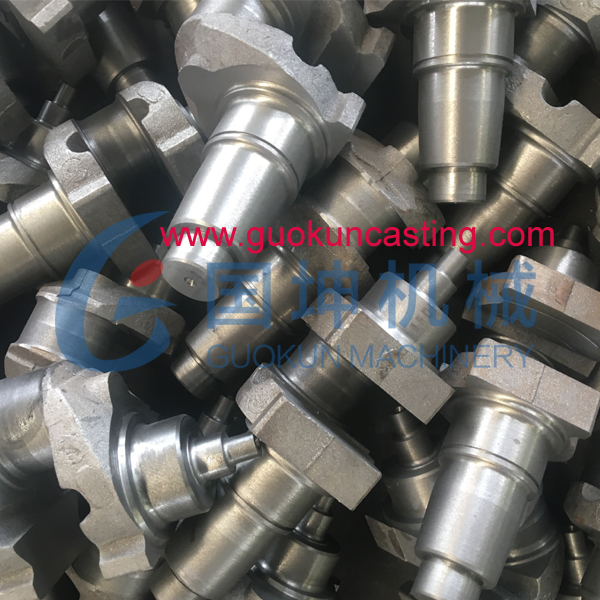 SO if you have the inquiry of air compressor spare parts, please contact us via gina@guokuncasting.com or call us 86-18132789710.