China Aluminum Gravity Casting
Baoding Guokun is the professional China trading company of gravity die casting, aluminum die casting, die casting components, aluminum gravity casting, aluminum alloy gravity casting components, aluminum gravity casting parts, ADC12 aluminum gravity casting, ADC10 aluminum gravity casting, A380 aluminum gravity castings, which are mainly served for power industry, automobile parts, furniture components, valve castings, pipe fittings, mining casting, truck parts,etc
Die casting process is a metal casting process that is characterized by forcing molten metal under high pressure into a mold cavity. Compared with sand casting, investment casting process, die casting process is famous for high production speed, high accuracy products and fine surface finish.
Gravity Die casting alloys
Aluminum alloys, such as ADC10, ADC12, A380, A360, 413, 383, B390, etc
Zinc alloys, such as Zamak
Magnesium alloys die casting
Gravity die casting components information
Weight controlled: within 200kgs
Surface finish: 3.2-6.3
Surface treatment: polishing, painting, powder coating, etc
Heat Treatment: T6, T4, etc
Casting tolerance: CT5
So if you need gravity die casting components with competitive prices, please feel free to contact us: gina@guokuncasting.com or gina.guokun@gmail.com or call us 86-18132789710.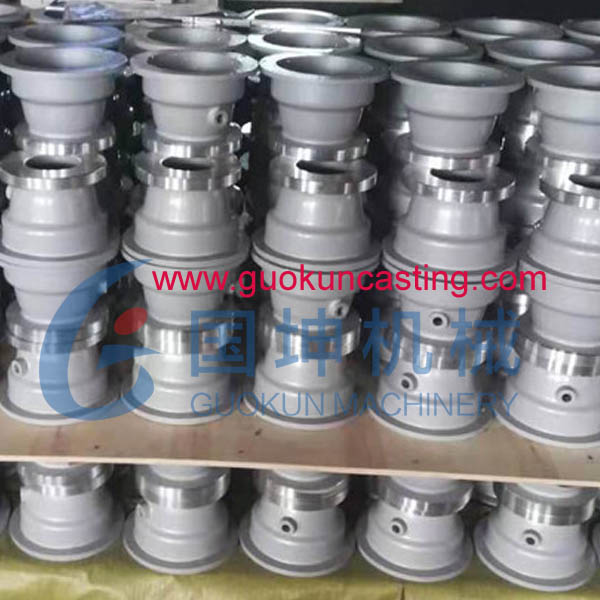 China aluminum gravity casting, China aluminum die casting, China aluminum casting factory, Aluminum hardware fittings, Aluminum casting door fittings, thin wall aluminum casting, aluminum casted components, Aluminum casting factory