Baoding Guokun can produce and export various Rebar coupler, steel rebar coupler, rod coupler, carbon steel connecting sleeve, reber joint coupler, straight screw sleeve, reinforced coupler, building material, civil construction with competitive prices and high quality.
The material of rebar coupler: 45# OR 40Cr, HRB400, HRB500
The tensile strength of the above material: 40Cr: 720Mpa min; HRB400:540-630Mpa; HRB500: 630-720Mpa
The rebar coupler are produced from round bar.
If you need a cheaper prices, we can use seamless pipe.
Process: precision machining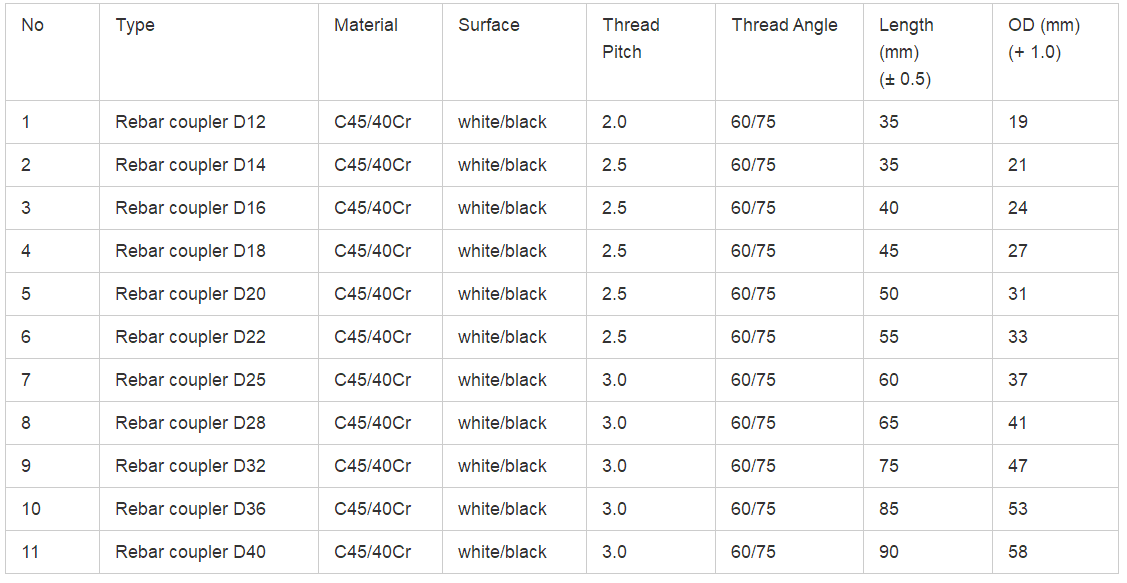 If you need rebar coupler, steel rebar coupler, China rebar coupler, please contact gina@guokuncasting.com or gina.guokun@gmail.com
Other products we manufactured are investment casting, steel casting, stainless steel casting, lost wax casting, water glass casting, silica sol casting, sand casting, resin sand casting, green sand casting, shell mold casting, die casting, gravity casting, aluminum casting, bronze casting, iron casting, precision machined components.