Metal Pipe Flange
Baoding Guokun Machinery can manufacture and export various metal pipe flange, steel pipe flange, large diameter steel flange, carbon steel pipe flange, alloy steel pipe flange, forging metal pipe flange, forged metal pipe flannge, casting metal pipe flange, casted metal pipe flange, custom gears, Metal pipe flange China.
Metal pipe flange:
Process: open die forging, free forging, heavy forging, mold forging, CNC precision machining, investment casting and sand casting process for casting pipe flange.
Metal: carbon steel, alloy steel, stainless steel, special steel, ductile iron, gray iron, brass, bronze flange, etc
Other casted pipe flange
Sand casting pipe flange in ductile iron, gray iron, grey iron, etc
Investment casting pipe flange in carbon steel, stainless steel, alloy steel, brass, bronze, etc
Precision machining pipe flange from steel bars, etc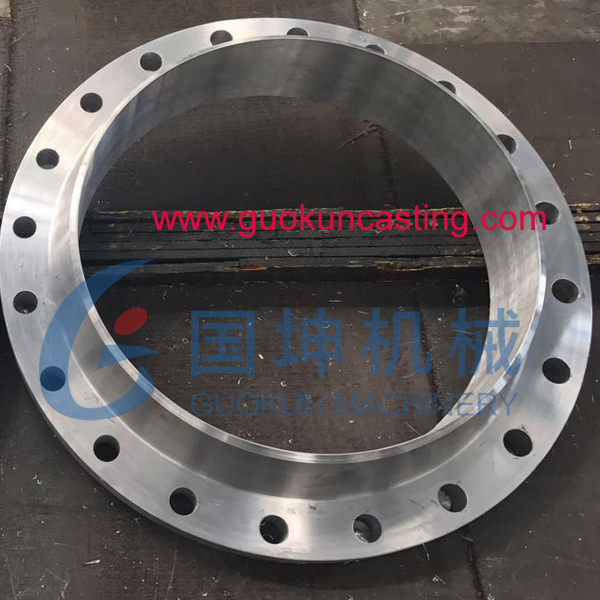 Please send your inquiry to gina@guokuncasting.com or gina.guokun@gmail.com or call us 86-18132789710.