China moving grate bar
Baoding Guokun is the professional China Moving Grate Bars Factory, company, casting foundry, manufacturer, supplier. Our main products are various boiler grate, moving grate bar, boiler moving grate bar, roller grate, travelling grate, rotating grate, side bar, casting grate bar, boiler great bar, chain grate bar and othe replacement parts for furnace, boiler, oil and gas furnaces, custom boiler spare parts with high quality and competitive prices.
Details of our chain grate bars:
Material
Cast steel, such as DIN 1.4743, DIN 1.4777, DIN 1.4849, etc
Cast Iron, Ductile iron, Gray iron
Process
Sand Casting, with competitive prices
Investment casting, with better casting tolerance  and fine surface finish. But the price is a little higher.
Advantages
1.Longer life
2.Durability
3.High Strength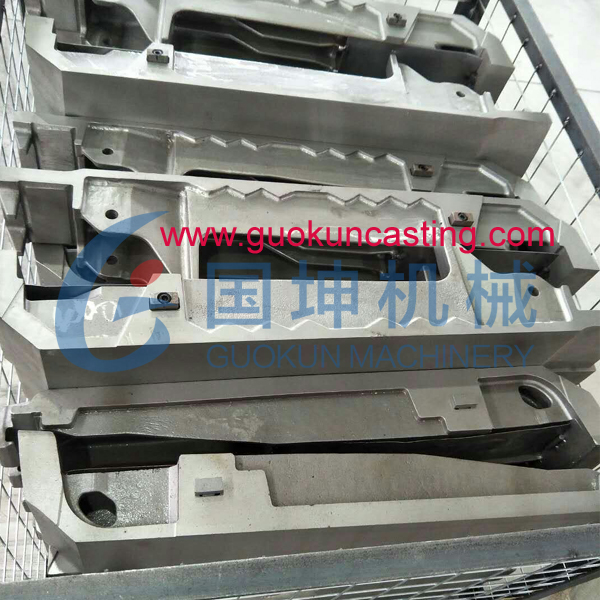 Sand casting, the most widely used casting process, utilizes expendable sand molds to form complex, metal parts that can be made of nearly any alloy.
Investment casting process or precision investment castings, also named lost-wax casting, making parts from molten metal, usually carbon steel, alloy steel, stainless steel, special steel, aluminum, brass and copper, etc
If you require various furnace custome parts, chain grate bars, casting boiler grate, boiler spare parts, furnace components, cast iron chain grate bars, cast steel chain grate bars, boiler spare parts, chain grate passive parts, travelling grate bars, side bars, please do not hesitate to contact us via gina@guokuncasting.com or gina.guokun@gmail.com or call us 86-18132789710.