Casting Pump Housing
Guokun Casting, of Baoding Hebei is an ISO 9001:2008 registered iron, steel, aluminum, bronze and copper casting foundry with high quality & competitive prices of custom casted components for mining, agriculture, valve, pump, water system, burner, air compressor, tillage, truck, railway, train, marine, medical equipment, furniture components, etc
If you have new inquiry of casting parts above, please feel free to mail to gina@guokuncasting.com or gina.guokun@gmail.com or call us 86-18132789710.
Casting Pump Housing details:
Casting method: sand casting, green sand casting, shell molding casting
Casting material: gray iron, ductile iron, etc
Surface treatment: sand blasting, painting, etc
Weight controlled: Within 5000 kgs.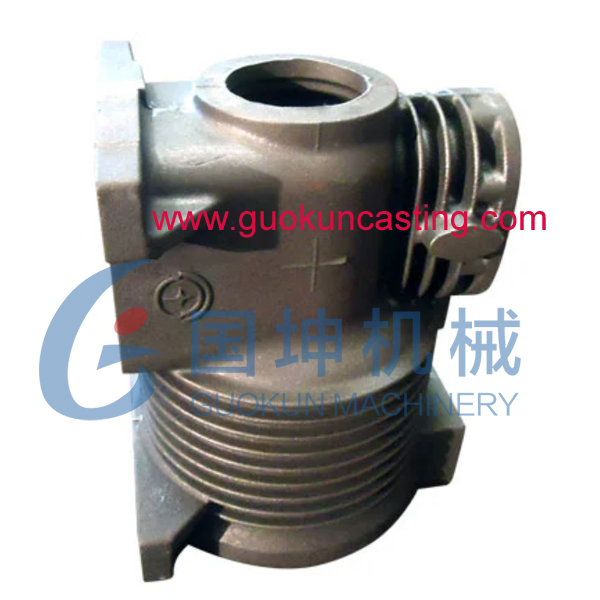 Baoding Guokun also can offer you lost-wax investment casting, aluminum or zinc die casting process, brass or bronze centrifugal casting, gravity casting and precision machining process. If you have similar inquiry, please contact us.