Brass thread plug, China brass forging hardware, fasteners, industrial fittings manufacturer, company and factory
Baoding Guokun Machinery can supply you different bronze & brass fasteners, copper hardware, brass fittings, brass fasteners, non-standard brass fasteners, brass bolts and nuts, screws, inserts, rivets, hex nuts, studs, and other metric brass fasteners as per your drawings and inquiry.
Application: our standard or custom brass industrial fasteners can serve marine, automotive and car parts, railway industry, marine components, valve and pumps, engineering and medical fasteners, furniture, etc

Metal:brass, copper, silicon bronze, Phosphor Bronze, Aluminum Bronze, C10100, C36000, C37710, C65100, C63000, etc

Main products: brass screws, brass nuts, brass studs, brass inserts, brass rivets, brass hex nuts, brass bolts, non-standard brass fasteners, custom brass fasteners, standard brass hardware, etc

Main manufacturing process: Hot forging, mold forging, stamping, punching, turning, casting, precision machining, etc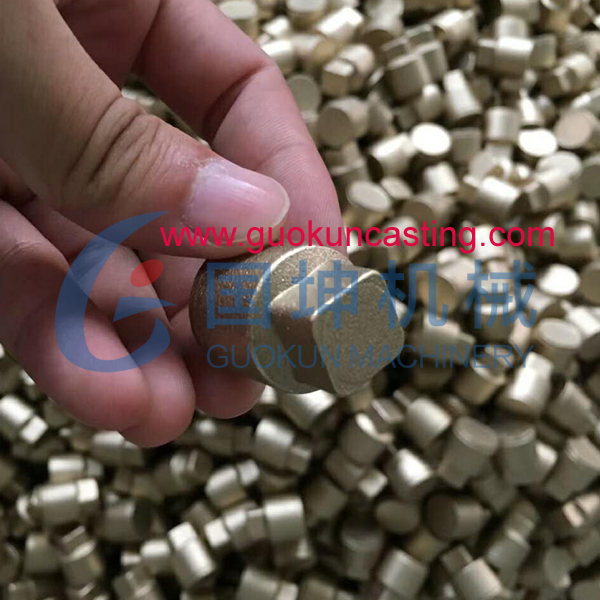 Please email the drawings and inquiry to gina@guokuncasting.com or call us 86-18132789710. Baoding Guokun Machinery can offer you various brass and bronze fasteners with competitive prices and high quality.